My Uncle Allen, my mother's younger brother, was eleven years old when I was born.

He looked like this: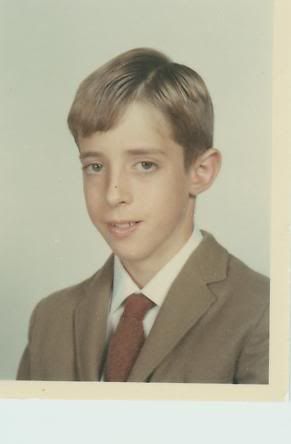 By the time I was five or six Uncle Allen was in high school and MAN, was he COOL!
I worshipped him.
In high school, he looked like this: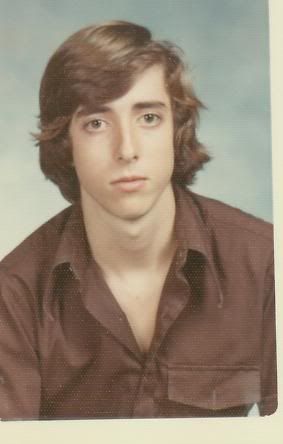 His high school bedroom at my Granny and Ady's house was perpetually dark and draped in miles of chain link made from beer can pull-tabs.

It was the quintessential teen-aged boy cave.
When Uncle Al wasn't home I would raid his room, read his Mad Magazines and eat his secret stash of bite sized Almond Joy candy bars.
He never seemed to mind.
One year, Uncle Allen organized all the students in his high school woodworking class to make furniture for the dollhouse my Grandfather was building for me for Christmas.
On Christmas morning I noticed that the underside of each piece of dollhouse furniture was signed by the high school friend who made it.
Uncle Al and his high school friends made me feel like the luckiest kid in the world.
[I wanted to name the dolls Syphilis and Gonorrhea, but that is another story...]
My Uncle Allen has always been a quiet, patient and incredibly kind person.

He doesn't say much, but what he does say is always thoughtful.
This past weekend my mother, her sister Nancy and Uncle Allen traveled to Virginia to finalize the closing of my Granny's estate.
[It seems totally unfair to me that there is so much complicated administration required in death.]
My Aunt arrived
at my Granny and Ady's house
first and turned on the lights, the heat and the water.
Their sister's early arrival made things easier for my mom and my uncle. They imagined Nancy's arrival was much harder.
The three of them went together to the county clerk's office, the banks, the insurance agencies and elsewhere to close Granny's accounts and "finalize" things.
Their work went much more smoothly than any of them had anticipated and they were grateful for that.
They couldn't remember the last time the three of them had been alone together.
Though they were all scheduled to stay through Sunday,
my Aunt drove home a day early
due to the weather report leaving m
y mom and uncle alone in their parents house.
On Saturday afternoon Allen went down to the basement to put together a new set of bunk beds.
After a few minutes my mom went downstairs to join him.
"I need to help you," she told my Uncle.
"Oh?" he said.
"I can't stay up there by myself."

My Uncle nodded his head, understanding.

He looked up at her and said,
"I need your help."
I was thinking about this story when I read a post Aliki wrote about a tribe that believes that the dead live again when their loved ones speak their names out loud.

[That may be true, but I'm still not speaking to my Granny though she is always at my side.]

I think there are other ways the dead live on.


I see so much of my Grandfather in my Uncle.


Uncle Allen answers the phone by saying "

Howdy

" exactly the way my Grandfather did.

Allen is my uncle's middle name, not his first name.

His full name is Jesse Allen, just like my Grandfather's.


Though all of his family members call him Allen, my uncle is called Jesse at his office.

On his resume my uncle's name appears as

Jesse Allen.

When his employer initially called him

Jesse

my uncle didn't correct them.

Most importantly, like my grandfather, my uncle is patient, understanding and kind.

I don't see my Uncle Allen often enough, though I have seen him at two funerals this year.

I wish he and I lived closer to each other.

My Grandfather lives on through my Uncle Allen. I see that now more than ever.

Today I am missing them both.