"

Buddhists

must really like balloons," K said.

[Oh, here we go! Right?]

My friend Elke let us in on the secret Tuesday night, kids eat free restaurant complete with face painting, balloon twisting clown.

We could not resist the allure.

[We're The Family Joy! We'll take your bait! Can we give you our bank account number too!

Yay

!]

I must admit, the face painting, balloon twisting clown brought the talent.


See The Rooster... how she frightens me, the tigress!


The Mayor's Secret Municipal Realm is Revealed!... Gotham City!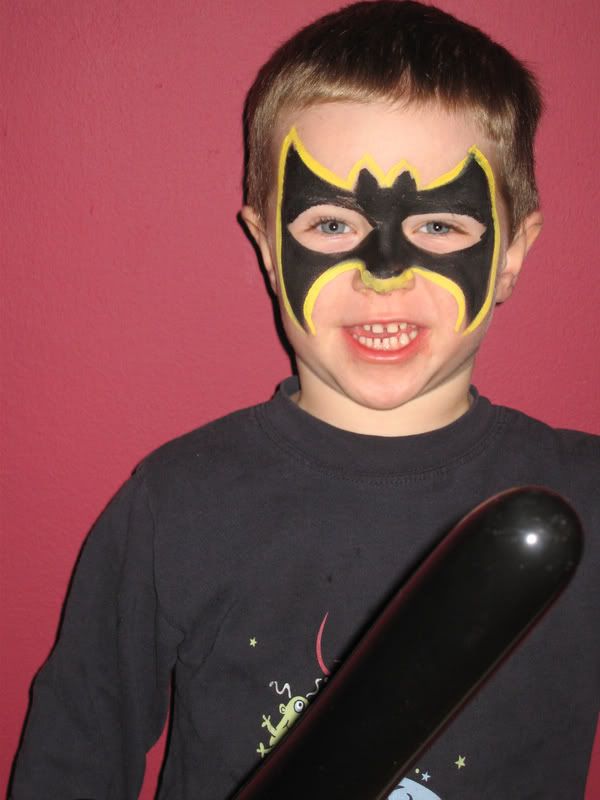 [Okay, so The Mayor's face isn't that exciting but he asked for something boring.]

Anyway, the kids
had

their

faces painted,
got their twisty balloon things, ate almost nothing from the excitement and ran gleefully all the way to the car.

Then...The Rooster fell on her balloon princess wand.

It popped and the great wailing commenced.

Enter my husband, the

Rinpoche

.


As one might imagine, the wisdom of the great

Rinpoche

did nothing to calm the wee girl.

Impermanence and non-attachment mean nothing to her.

Go figure?!

However, once she meditated calmed down and went to bed, the great holy man of The House of Joy performed acupuncture on the couch.