Here at The House of Joy we enjoy reading children's books by Robert McCloskey and we particularly like "Blueberries for Sal."

We like the sound her berries make as they hit the empty bottom of her tin pail.

So it was quite the LITERARY MOMENT tonight when The Rooster, hearing the sound of her own tiny, pellets of poo hitting the toilet water, shouted,


"Kuplink, kuplank, kuplunk!!"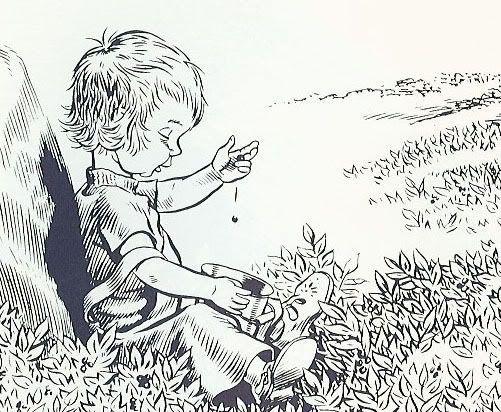 Poop on the potty, people.
Poop. On. The. Potty.


Kuplink

, indeed!



****************************

The Mayor held the microphone attachment to his tape player and said,


"I'm going to be singing some new songs tonight everyone, so stick around..."


I stood behind him enjoying the show and, without warning, The Mighty Wind escaped!


"Mommy, you made a bad smell!" The Mayor shouted into his microphone.


[Yeah, yeah, yeah.]


"Do you like the smell of your own farts, Mom?"
"Uh... do you like the smell of

your

farts?" I countered.
"That's the thing, mom. My farts don't really smell."

That's my boy!