The ransom note came home yesterday.


"Deliver the plastic eggs filled with candy or live with the shame of your performance as a mother forever!!!"


It's time to buy the effing school egg hunt supplies again.

[Week after week, it's always something... cupcakes, valentines, craptastic plastic something or other...]

Now I have make a trip to the Whale*Mart and brave the aisle full of scary peeps.

[Is it just me or are peeps a little menacing?]


In fact, Smilin' Mighty Jeebus and his risen-ness aside, the whole holiday is a little freaky.

It's not just the peeps, the bunnies are scary too.

What? You don't agree?


"Judge, I submit my evidence..."

Ninja Bunny



Vampire Bunny



Bunzilla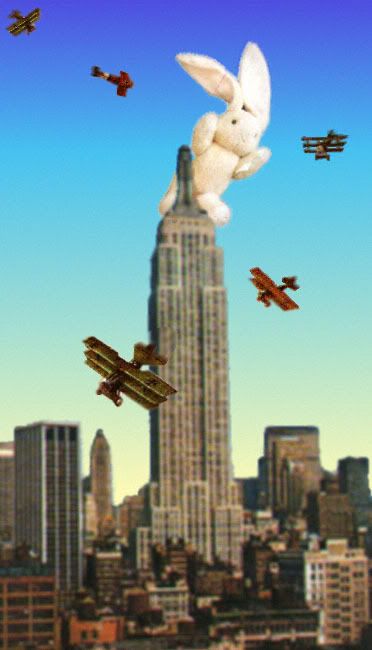 Bunzilla's Cousin Earl



The Dread Pirate Rabbits



Carnivorous, Man-Eating Bunny #1

Carnivorous, Man-Eating Bunny #3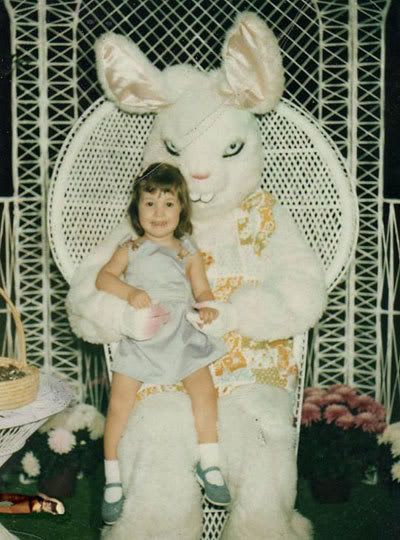 Carnivorous, Man-Eating Bunny #4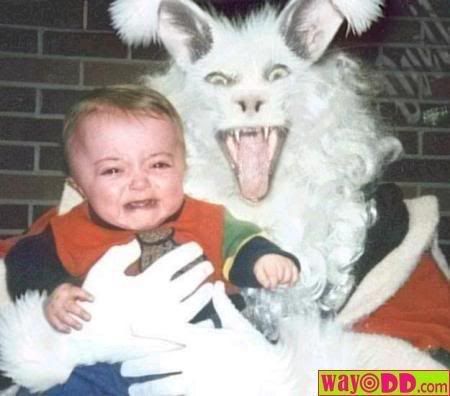 Carnivorous, Man-Eating Bunny #5

Carniverous, Man-Eating Bunny #6

Ghost Bunny


Good dog!


[And even so, still I must brave the Whale*Mart.]



Thank you so much for your reassurance about The Mayor yesterday. I have another appointment for him first thing Monday morning.